Showkase is our complete image portfolio website creation tool. Showkase lets you build a great looking HTML5 image portfolio website from scratch – no coding required. In this post, we are going to feature 3 beautiful example websites built with Showkase. We talked to each website creator to get their thoughts on Showkase.
Our first featured site is Hellweiss by Lutz Heckelt.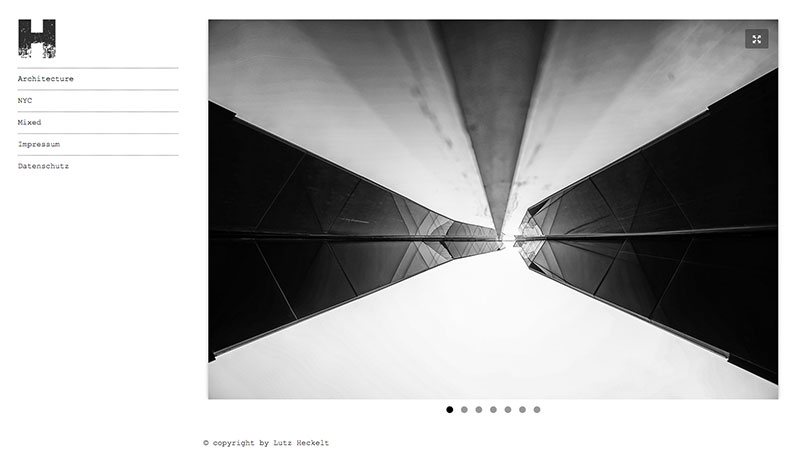 How did you hear about Showkase?
I used SimpleViewer for quite a long time to show my photos on the Internet. After Juicebox was introduced, I switched to Juicebox to make my website work on smart-phones, too.

I found Showkase when I was looking for a photography-template or gallery to build a website for a friend of mine. She had no experience with programming so she needed something that did not require programming skills. To us, it was also important that the site had a simple, nice and clean design.

We searched for nearly a complete day – and I had the feeling that we had been on every site on the Internet that's offering templates or website-solutions for photographers. Finally, I remembered that Simpleviewer had released an all-in-one solution: Showkase. Showkase fulfilled all our requirements.

One day later I moved my website to Showkase, too.
What features of Showkase do you find especially useful?
I like that all picture uploads and all the customizing could be done from within the admin-panel of Showkase (no editing of files is necessary). This works like a charm and it even gets better when you upgrade to the pro version of Juicebox!

To me, it's really useful that you can make custom settings for each gallery and that you have full control of which buttons (e.g. full-screen, direct link, Twitter, Facebook, etc.) that you want to show.
Any other comments or feedback?
Thank you for keeping your software up to date. I like it that you guys work hard on fixing problems fast (in the forum and by releasing new versions on a regular basis). Keep it up!
Next, we have Oxford Photo Works by Jim Hendrix

How did you hear about Showkase?
My old website was generated by Lightroom. It was too simple, would not adapt to mobile phones and tablets, had no e-commerce capability and was too hard to update. First, I found Juicebox and began using it. Then, I found Showkase.
What features of Showkase do you find especially useful?
Especially useful features:

– Adaptability to tablets and mobile phones.

– E-commerce via Fotomoto.

– Easy to add and remove individual images from galleries.

– Plays slide show with theme music.

– Package is completely reliable!!!
Any other comments or feedback?
I am gaining recognition steadily and my Showkase website is one reason why. I proudly hand out business cards, knowing people will be impressed when they view the galleries.
Finally, we have Reinform by Dietmar Stupka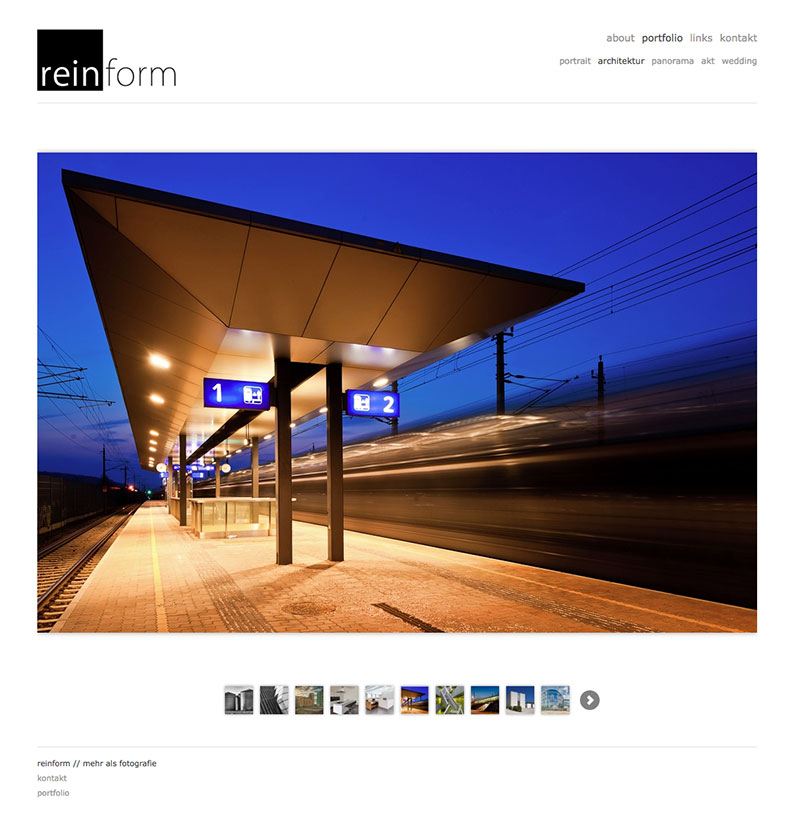 What features of Showkase do you find especially useful?
I love the easy setup and administration. And I like the clean design.
Thank you Lutz, Jim and Dietmar for sharing your websites and your thoughts on Showkase!
Have you built a great website with Showkase? If you'd like to submit your work to be featured in future posts, please let us know.